Welcome to FIU at I-75!
FIU at I-75 is dedicated to bridging the gap between FIU and Broward County.
We offer select coursework and programs from the following FIU colleges: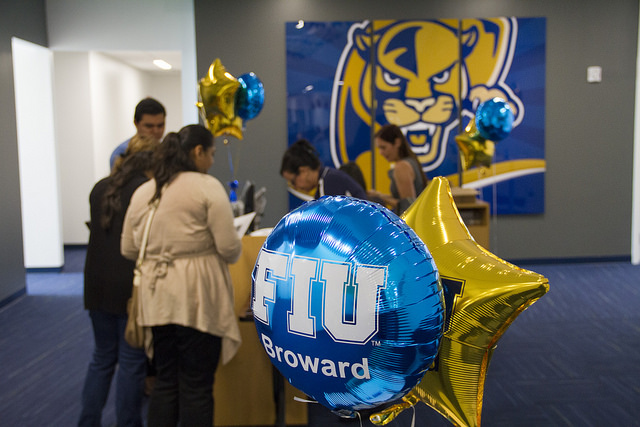 Fast Facts
FIU at I-75 is located inside a modern joint-use facility that also houses Broward College's Miramar West Center.
Conveniently located just off of I-75 in the rapidly growing city of Miramar, FIU at I-75 is easily accessible from Miami-Dade, Broward, and Palm Beach Counties.
Home to FIU's only academic operation in Broward County, FIU at I-75 offers students an intimate environment to learn, study, and participate in student activities geared for the learner on the go.
The Metropolitan Center
The Jorge M. Pérez Metropolitan Center is the leading urban "think tank" in South Florida and an applied research and training institute within The Steven J. Green School of International & Public Affairs at Florida International University.
Since 1997 the Center has accumulated an impressive track record of local, regional and statewide public opinion and other types of survey research. The Jorge M. Pérez Metropolitan Center frequently partners with government agencies, private firms, and non-profit organizations to build avenues for positive growth. Visit the Center's website to learn more about its research and most recent publications.