Library Services
Although FIU at I-75 does not have its own library facility, library research assistance is available through FIU at I-75's liaison librarian, Sarah J. Hammill.
Other Broward County Library Resources
FIU at I-75 students and Broward County residents are eligible to obtain a library card for the public library which provides access to books, videos, cassettes, CDs, DVDs, CD ROMs, and audiobooks as well as access to search the catalog for library materials.
Nearest available libraries for FIU at I-75 students:
Southwest Regional Library (Broward County Public Library)
16835 Sheridan Street, Pembroke Pines, FL
Alvin Sherman Library (located at Nova Southeastern University) 
3100 Ray Ferrero Jr. Blvd, Davie, FL
Learn more about the libraries below or the Broward County Library System. 
Learn more about FIU's Library Guide.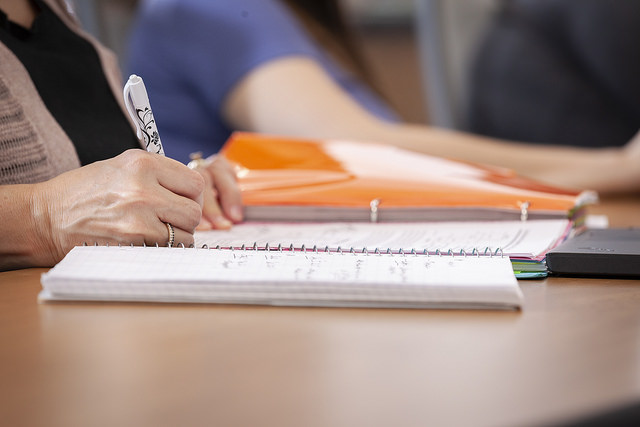 Computer & Copy Services
The FIU at I-75 open computer lab is available for use by current FIU students.
Color, black and white printing, copying and scanning are available using the Ricoh multi-function machines. The machine accepts the FIU OneCard, credit cards (Visa, MasterCard, and American Express), and visitor copy cards.
Learn more about Ricoh Student Printing.
Download the latest Ricoh Student printer drivers (MAC/PC) or APP (IOS, Android).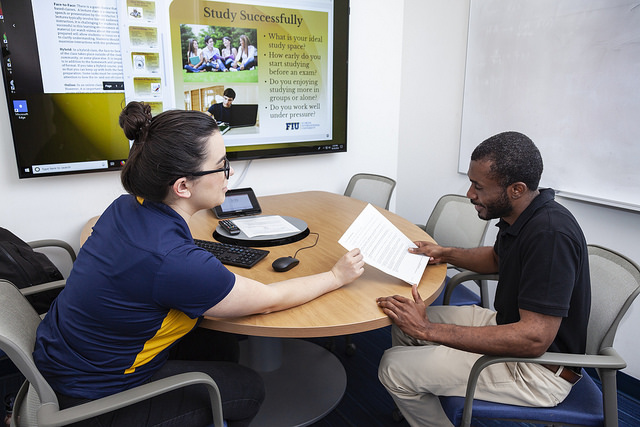 Tutoring
Students at FIU at I-75 have access to both in-person and online tutoring through the Center for Academic Success. The Center for Academic Success supports tutoring for a variety of academic disciplines. Although in-person appointments are not currently available at this location, you can book an online tutoring appointment to get the help you need.
For more information visit The University Learning Center, or call (305) 348-2441.
Center for Excellence in Writing
The Center for Excellence in Writing offers individual consultations on writing assignments throughout your undergraduate and graduate academic career. Our writing consultants can assist you with projects like:
Papers, reports, and projects for any course in any department
Honors theses, master's theses, dissertations
Proposals
And more!
The Center for Excellence in Writing also offers personalized online tutoring sessions to help you improve your writing. Visit the Online Tutoring to learn more about the service and to make an appointment.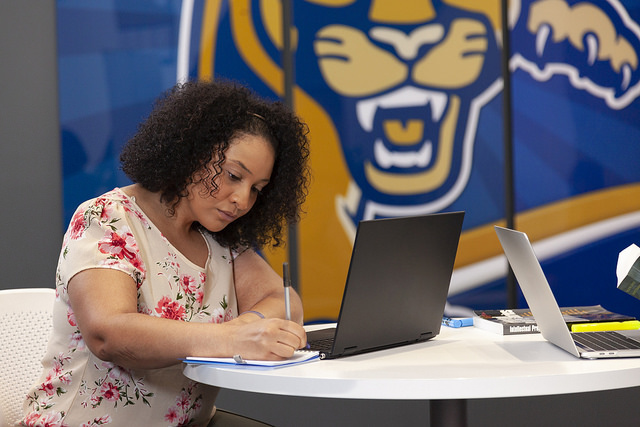 Faculty Copying Services
Duplicating provided by FIU at I-75 is limited to quizzes and exams for regular courses currently offered at this location. 
Requests must be made a minimum of 24 hours in advance during regular business hours.
All other copies may be completed within our Enrollment Services Office in Room 302A by entering your MyAccounts log-in information or swiping your FIU OneCard at the terminal.
Faculty teaching for a market rate program should consult with their respective program manager to coordinate course-related duplication. Materials can be sent via interoffice mail from your department to our offices and delivered to your faculty or program mailbox at this location. 
Please contact (954) 438-8600 or miramar@fiu.edu for further assistance.